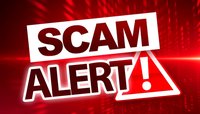 Citizens of Idaho are being targeted by phone calls threatening arrest for contempt of court, citations, warrants for failing to comply with a federal jury summons and/or not showing up for federal jury service.
Scammers sound convincing and use real information about the victim, real court addresses and real names of federal judges or local law enforcement to make the scam appear more credible. Scammers may even "spoof" the phone number on caller ID so that the call falsely appears to be from a court, law enforcement and may hear police radio traffic in the background. Callers tend to have an accent, are threatening, intimidating and try to keep you on the phone. You may also be told to report to the police department to provide your signature for verification that your signature matches what is on your jury documents.
Never meet these individuals, provide cash, contact a Bail Bondsman, purchase pre-paid money cards or provide personal information. The callers are requesting thousands of dollars and advising that your money would be refunded after the matter is taken care of and after a Zoom call with the Judge. If you do not comply with their demands, they get angry and may text or tell you that deputies are on their way to arrest you. Citizens receiving these calls can defend yourself by simply hanging up the phone.
The U.S. District Court of Idaho wants citizens to know that these calls are not from court officials. Federal courts do not require prospective jurors to provide sensitive information, nor do we call and threaten prospective jurors or request any sort of payment.
It is a crime for anyone to falsely represent himself or herself as a federal court official. Citizens receiving threatening phone calls for failure to report for jury duty should never provide sensitive information such as: credit card numbers, bank account information, social security numbers, etc. about themselves or family members.
Don't be a victim. Hang up the phone and spread the word that scammers are actively calling citizens regarding jury service.

IF YOU HAVE ANY QUESTIONS/CONCERNS AS TO WHETHER OR NOT YOU MISSED JURY SERVICE, GO DIRECTLY TO THE FEDERAL COURTHOUSE AND SPEAK TO JURY STAFF.

Written Account from Victims