United States Probation & Pretrial Services for the District of Idaho
About Mike
Updated on Aug 08, 2014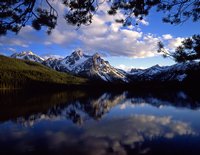 Who to contact: Following release, you will be required to report to a probation officer. Contact the U.S. Probation Office located near you. Offices are located in Boise, Coeur d'Alene, Moscow, Pocatello and Twin Falls.
Working with my officer: The Probation Officer will review information with you and determine whether there are any issues that may affect your ability to comply with the imposed release conditions. The officer will develop a supervision plan that will assure attendance at future court appearances and provide for the safety of the community. You are expected to adhere to the imposed conditions of release.
All staff of the U.S. Probation Office will conduct themselves professionally and respectfully in their interactions with you and others. Contact with the probation officer will be by phone, in the office, your residence, employment, or treatment facility. The officer may also contact friends, relatives, employers, treatment providers and law enforcement.
If needed, you may receive assistance with employment, substance abuse and/or mental health treatment, or any other programs that may assist to ensure success with compliance of the Court order.
| | |
| --- | --- |
| Name: | Mike Cruser |
| Job Title: | U.S. Probation/Pretrial Officer |
| Email: | |
| Phone: | (208) 334-9116 |
| Fax: | (208) 334-1872 |
Boise Office

Address:
550 W. Fort Street
Room 458
Boise ID 83724
Phone:
(208) 334-1630

Print Me