U.S. Magistrate Judge Debora K. Grasham
Contact Chambers
Chambers
| | | |
| --- | --- | --- |
| Chambers | Main | (208) 334-9463 |
| Career Law Clerk | Lauri Thompson | (208) 334-9403 |
| Term Law Clerk | Tifani Silveria | (208) 334-9402 |
| Courtroom Deputy | Amy Tate | (208) 334-9387 |
Scheduling: Please contact Amy Tate for all procedural, administrative and calendaring matters.

Email Amy Tate

Email Lauri Thompson

Email Tifani Silveria

Judge Grasham proposed orders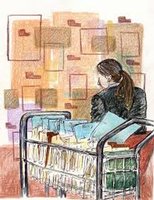 Docket clerks are assigned cases by the terminal end digit of the case number. See the chart below to find the docket clerk for a case. You are, however, welcome to call any of the docket clerks with your filing questions.
Updated on May 15, 2023
Name

Title

Term Digits

Other Duties Assigned

Phone Number

(208)

Kelly Montgomery
Operations Manager
8 & 9
CJA Administrator, Ops Manager Assignments, Interpreter Coordinator, Stats, Reconciliation Clerk
334-9028
Laura McInnes
Operations Specialist
0, 1 & 2

Intake, Mail

334-1992
Hailey Stevason
Operations Specialist
Training
334-9067
Jocelyn Dunnegan
Operations Specialist III
5, 6 & 7
Intake, Mail, Internal QC, Reconciliation Clerk, Stats, Central Sign-On Clerk
334-9095
Anne Copas
Operations Specialist

3 & 4

Intake, Mail
334-9397
Stuart Kaylor
Operations Specialist
Intake
Intake, Outgoing Mail, Transcripts/Audio Requests, FBI Requests, Pro Se Civil case opening, Archive Requests
334-1358

Print Me