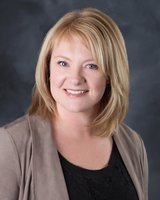 Nicole Hancock is a partner and a trial attorney for Stoel Rives LLP in their Boise office. Ms. Hancock chairs the firm's Food and Agribusiness Initiative. She represents corporate clients in a variety of legal issues that include contractual disputes, trade secret defense and enforcement, intellectual property enforcement and litigation, licensing disputes, and other corporate matters.
Ms. Hancock graduated from Western Oregon University and obtained her law degree from the Willamette University College of Law in 2002 (magna cum laude). She was named one of Idaho's Leaders in the Law by Idaho Business Review in 2014, America's Leading Lawyers for Business by Chambers USA in 2011-2015, Mountain States Super Lawyers in 2011-2015, Top 50 Mountain States Women Lawyers in 2015, Rising Stars by Mountain States Super Lawyers in 2010, and Idaho Business Review's Idaho Women of the Year Award in 2008. Ms. Hancock is licensed to practice law in Idaho, Oregon, Washington, District of Idaho and the Ninth Circuit.
In 2002 Ms. Hancock began her legal career clerking for the Honorable T.G. Nelson a resident Ninth Circuit Court of Appeals judge in Boise. After her clerkship she joined Stoel Rives and has spent a great deal of time practicing in federal court.
Supporting the legal community through civic activities is very important to Ms. Hancock. She was a member of the Idaho State Bar's Fourth District Law Day Committee, served as President of the Idaho Women Lawyers from 2011 to 2014, member in the first class of the Idaho Academy of Leadership for Lawyers (IALL) in which she currently sits on the IALL advisory board, and has been a member of the Federal Bar Association for 10 years.
Appointed November, 2015
Term of Service: 2016-2018
Contact Information:
Nicole C. Hancock (4th District)
Stoel Rives LLP
101 S. Capitol Blvd., Suite 1900 | Boise, ID 83702
t. 208.387.4231 | f. 208.389.9040