United States Bankruptcy Court
Welcome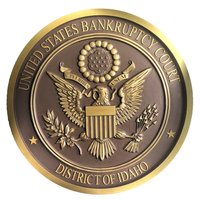 Welcome to the U.S. Bankruptcy Court for the District of Idaho.
We hope this website will provide useful information about the Court, its operations and its processes, and answer many of the questions you might have. Please let us know if you have suggestions to improve the site.
Below you can find the latest news from the Bankruptcy Court for the District of Idaho.

The calendar updates as new information becomes available and is subject to change without notice. To schedule a hearing, contact the courtroom deputies.


Proposed Dates for Chief Judge Joseph Meier 2021

Proposed dates for Judge Noah G Hillen 2022

341(a) Meeting of Creditor Dates 2022

New Court Teleconference System
Jan 18, 2022
Effective January 1, 2022, all federal court teleconference numbers transitioned to a new teleconference system. Please ensure you are dialing the most up to da

Idaho Issue of Western Legal History Published
Jan 10, 2022
The Idaho issue of the Western Legal History of the Ninth Judicial Circuit Historical Society is now available online.

Effectiveness of masks
Jan 07, 2022
A chart from a recent Wall Street Journal article regarding the effectiveness of masks.

GO 408 re Revised BK Local Rules and Plans
Jan 03, 2022
Adoption of revised Bankruptcy Local Rules and Chapter 13 Plan and New Chapter 11 Subchapter V Model Plan

2022 Civics Contest Announced
Dec 17, 2021

Updated Appellate and Bankruptcy Rules and Forms
Dec 02, 2021
Please click here for the amended appellate and bankruptcy rules and new forms that became effective 12/1/2021.

Print Me