United States Bankruptcy Court
Welcome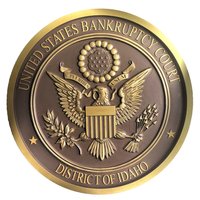 Welcome to the U.S. Bankruptcy Court for the District of Idaho.
We hope this website will provide useful information about the Court, its operations and its processes, and answer many of the questions you might have. Please let us know if you have suggestions to improve the site.
Below you can find the latest news from the Bankruptcy Court for the District of Idaho.

2023 Civics Contest Announced
Dec 02, 2022
The topic for the 2023 District of Idaho/Ninth Circuit Civics Contest has been announced. Click for more information.

Amend. to the Fed. Rules of Practice & Procedure
Dec 01, 2022
Click for information on amendments to the Fed. Rules of Appellate, Bankruptcy, Civil and Criminal Procedure effective 12/1/22.

Notice of Amendments to Fed. Bankruptcy Rules
Nov 29, 2022
Please click for amendments to the Federal Rules of Bankruptcy Procedure and Official Forms effective 12/1/2022.

Public Notice re Bankruptcy Local Rule Changes
Nov 03, 2022
The public is invited to review the attached proposed Local Rule changes. Comments are due by December 5, 2022, at 5:00 p.m. MST.

Bankruptcy Judgeship Opportunity - S.D. California
Oct 18, 2022
Please see the attached announcement regarding a bankruptcy judgeship opportunity in the Southern District of California.

Print Me