The United States District and Bankruptcy Courts for the District of Idaho as well as Probation and Pretrial announce operating with reduced staff. For full details and pro se email filing links, please visit the COVID-19 Information section of this website.
All individuals (unvaccinated and fully vaccinated), including staff, are required to wear a mask when in the public areas of the courthouses. Mask requirements for all in-court proceedings will be subject to the presiding judge's discretion.
United States Bankruptcy Court
Welcome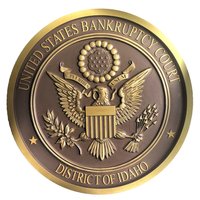 Welcome to the U.S. Bankruptcy Court for the District of Idaho.
We hope this website will provide useful information about the Court, its operations and its processes, and answer many of the questions you might have. Please let us know if you have suggestions to improve the site.
Below you can find the latest news from the Bankruptcy Court for the District of Idaho.

The calendar updates as new information becomes available and is subject to change without notice. To schedule a hearing, contact the courtroom deputies.


Proposed Dates for Chief Judge Joseph Meier 2021

Proposed Dates Judge Noah G. Hillen 2021 Rev 3/9

341(a) Meeting of Creditor Dates 2021
Revised April 16, 2021

2021 Bench/Bar Conference to be Held Virtually
Aug 23, 2021
The 2021 District of Idaho Bench/Bar Conference will be held virtually on October 15, 2021. Registration opens in September.

GO 402 re Masks & Social Distancing in Courthouses
Aug 02, 2021
New General Order requiring masks and social distancing for all persons entering the District of Idaho courthouses.

Print Me