United States Bankruptcy Court
Welcome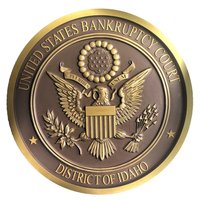 Welcome to the U.S. Bankruptcy Court for the District of Idaho.
We hope this website will provide useful information about the Court, its operations and its processes, and answer many of the questions you might have. Please let us know if you have suggestions to improve the site.
Below you can find the latest news from the Bankruptcy Court for the District of Idaho.

District of Idaho Courthouses Closed -- May 29
May 15, 2023

Bankrupcty Case Assignments by Digits
May 12, 2023

Judge Amanda K. Brailsford to Join the Bench
May 08, 2023
Click for the PowerPoint presentation from the Lawyer Rep/FBA Social Security CLE offered on 5/3/23.

Refreshed Site for Violation Notice Fine Payment
Apr 25, 2023
The Judiciary's Central Violations Bureau (CVB) website has been refreshed and it's easier than ever to pay fines online.

Print Me