District Judge David C. Nye
Contact Chambers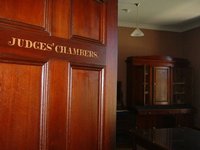 | | | |
| --- | --- | --- |
| Chambers | Main | (208) 478-8391 |
| Law Clerk | Bennett Briggs | (208) 478-8392 |
| Law Clerk | Colleen Smith | (208) 478-8393 |
| Judicial Assistant | Amy Beers | (208) 478-8391 |
| Courtroom Deputy | Pam Fulwyler | (208) 478-4101 |
| Court Reporter | Katherine Eismann | (702) 409-3556 |
Scheduling: Please contact Pam Fulwyler.
Updated on Jan 04, 2018

Email Pam Fulwyler

Judge Nye Proposed Orders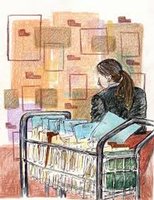 Docket clerks are assigned cases by the terminal end digit of the case number. See the chart below to find the docket clerk for a case. You are, however, welcome to call any of the docket clerks with your filing questions.
Name
Title
Phone
(208)
Hours

Term Digit
Civil/Crim

Other Duties Assigned
Wendy Messuri
Operations Manager
334-9327
7:00-4:30; 9/80 Friday
Jill Palkoner
Operations Analyst
334-1992
7:30-5:30; 9/80 Friday
7
Dictionary, CJA Administrator, Ops Analyst Assignments, Stats, Intake, Mail
Kelly Montgomery
Operations Analyst
334-9028
7:00-4:30; 9/80 Friday
6 (shared), CRD cross training
CJA Administrator, Ops Analyst Assignments, Stats, Intake, Mail
Carrie Smith
Operations Specialist
334-9397
8:00-5:00; Telework
1,2,3,4,5
Stats, Intake, Mail
Sunny Trumbull
Operations Specialist
334-9095
7:30-5:30; 9/80 Monday
6,8,9,0
Interpreter Coordinator, CVB's, Dictionary, Intake, Mail

Print Me