Resources and Links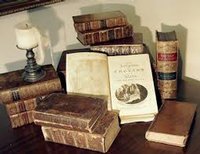 Below are links to other Legal and Judicial information.

Emergency Rental Assistance Programs
The U.S. Dept. of Treasury Emergency Rental Assistance Programs may offer help to renters and landlords facing challenges due to the COVID-19 pandemic.

Bankruptcy Basics

Approved Debtor Education Agencies

Approved Credit Counseling Agencies

US Trustee Program

Statement of Information

Bankruptcy Fraud Hotline

Electronic Bankruptcy Noticing Center

National Creditor Registration Service

American Bankruptcy Institute

National Conference of Bankruptcy Judges

Federal Rules of Civil Procedure

Federal Rules of Evidence

Federal Rules of Appellate Procedure

Ninth Circuit Court of Appeals

Ninth Circuit Judicial Opinions

Appellate Practice Guide
Ninth Circuit Lawyer Representatives Guide

Supreme Court of the United States

U.S. Code

Congress.gov

Administrative Office of the U.S. Courts

Links to Other Federal Districts & Courts

Federal Bar Association (FBA)

U.S. Government Printing Office
Written decisions can be located from this link

Idaho State Bar

Chapter 7 Fee Waiver Eligibility/Poverty Guideline

Protection of Tax Information Guidance

Approved Notice Providers

Top of Page
Ninth Circuit Library - Boise

---
The United States Courts for the Ninth Circuit has a library in the Federal Building in Boise. For information on access to the library in Boise, see the Public Access Policy as well as Local Rule 77.3.
Contact Information:
U.S. Courts Library
Interim Library Services:
415-355-8650

Ninth Circuit Library Web Page
District Local Rule Civ 77.3
UNITED STATES COURT LIBRARY
The Ninth Circuit law library is located on the sixth floor of the Federal Building and United States Courthouse in Boise, Idaho. The library is for the primary use of judges and personnel of the Federal Court.
The library is operated in accordance with such rules, regulations, and policies as the Court may from time to time adopt. The Public Access Policy for the library is available at the library.
---
RELATED AUTHORITY
United States Court Library, Boise, Idaho
Public Access Policy
---

Top of Page