Admission Instructions
Updated on Jun 29, 2018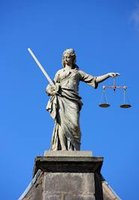 Eligibility for admission and continuing membership to the bar of this court is limited to attorneys of good moral character who are active members in good standing of the Idaho State Bar. All attorneys seeking admission must meet all of the requirements of District Local Rule 83.4.
Our website may be able to answer many of your questions, or feel free to contact Jackie Hildebrand at (208) 334-1976.
Please see the Petition for Admission link below.

Petition for Admission
Effective April 1, 2018 please use the following link to apply and pay for your attorney admission to the Idaho District and Bankruptcy Courts.

Motion for Waiver of Fee
Pro Hac Vice
Pursuant to District Local Rule 83.4(e) an attorney may apply for admission Pro Hac Vice to appear and participate in a case in the District of Idaho.
During the filing of the Motion for Pro Hac Vice, you will be prompted to enter a credit card number for the fee payment.
You must file one application per attorney applying for Pro Hac Vice. Only one fee is collected per motion.
The Pro Hac Vice Admission Form below shall be used for application.

Pro Hac Vice Admission Form