Updated on Sep 02, 2016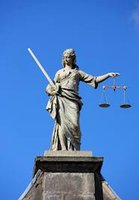 Eligibility for admission and continuing membership to the bar of this court is limited to attorneys of good moral character who are active members in good standing of the Idaho State Bar. All attorneys seeking admission must meet all of the requirements of District Local Rule 83.4.
The following documents shall be completed and submitted to the court prior to admission.
Petition for Admission
Oath of Admission
Please mail your forms to:
U.S. District Court
550 W. Fort Street, Room 400
Boise, ID 83724
(208) 334-1361
(866) 496-1250 Toll free
Our website may be able to answer many of your questions, or feel free to call the Court at the number listed above.